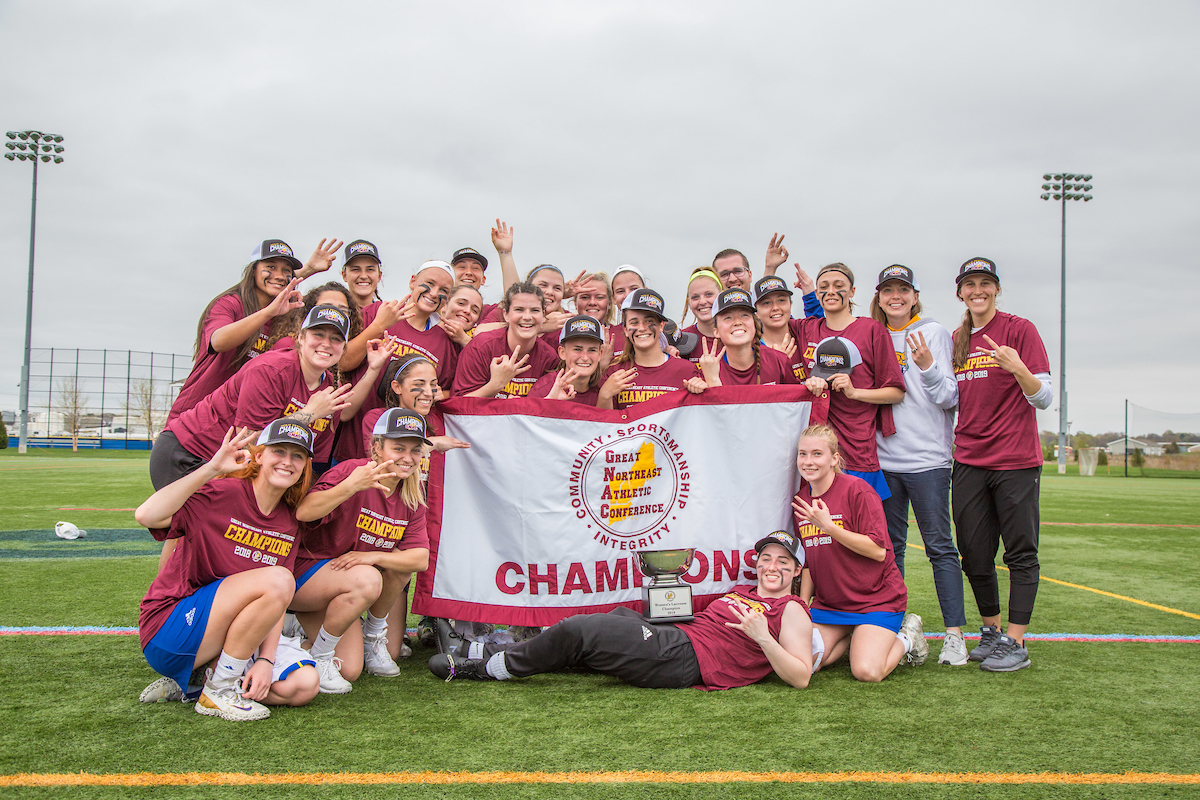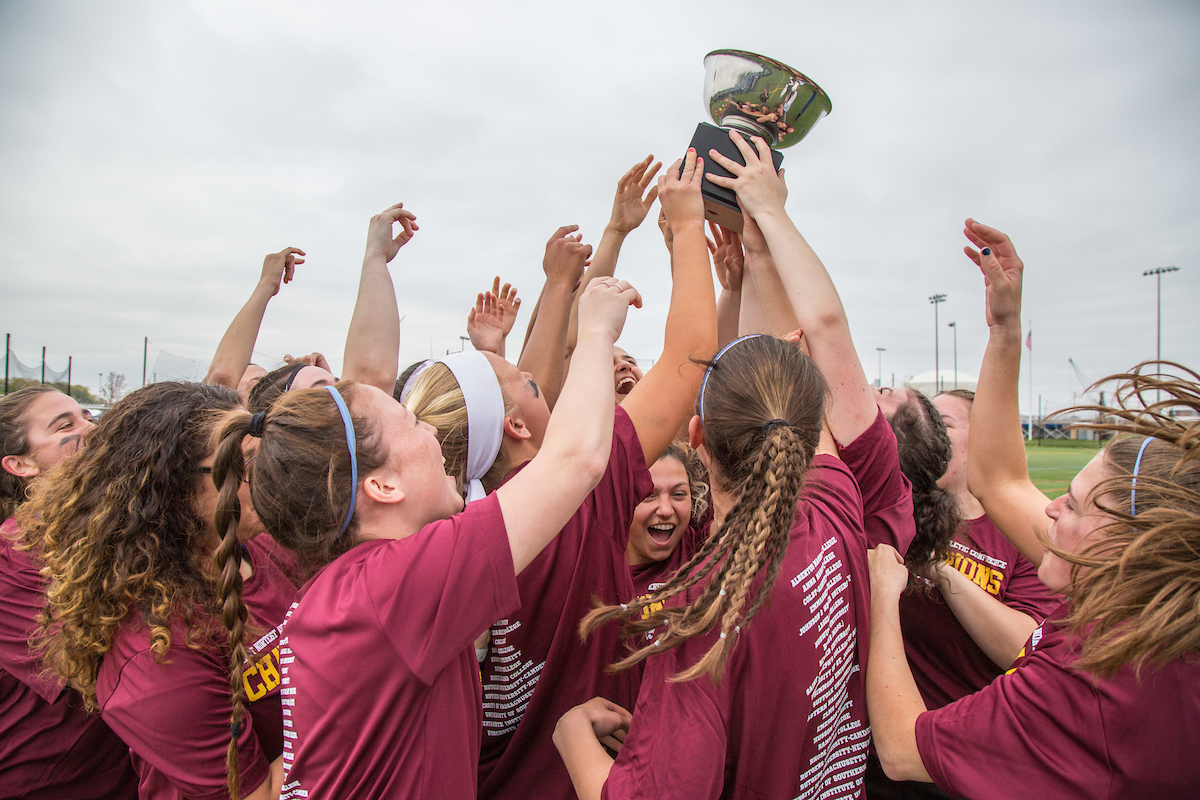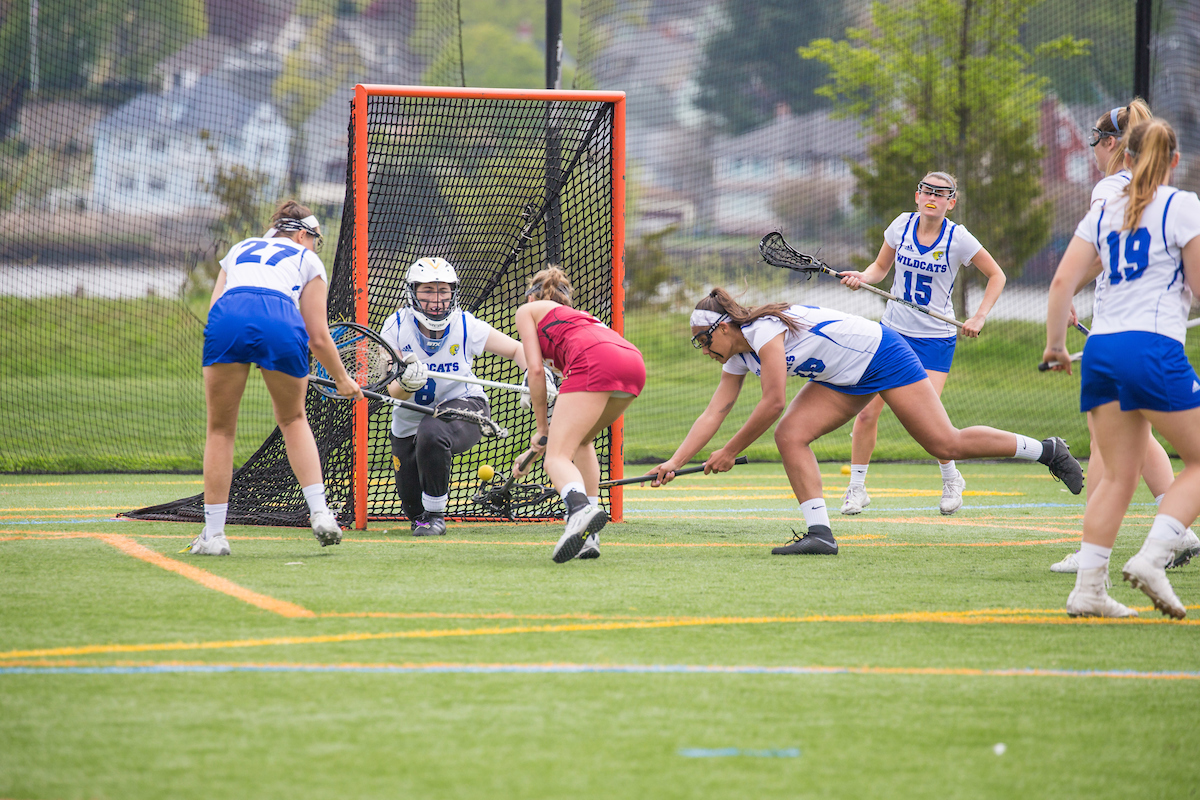 All season long, the Johnson & Wales University women lacrosse team's offense has been too much for the GNAC. That continued on Saturday, May 4, as the Wildcats captured their third-straight conference championship with a 14-5 victory over Regis College. Read more.
Just as it did during the season, the JWU women's lacrosse team dominated the postseason awards. The Wildcats placed seven players on the GNAC All-Conference teams, and Allison Pazienski '19 was named Attacker of the Year. Read more.
Johnson & Wales is set for its third NCAA Tournament appearance in a row. The Wildcats travel to Morrisville State in the first round of the tournament on Saturday, May 11. The game will be played at Middlebury College.