In an interview with WPRI 12 Consumer Investigator Susan Campbell, Nicholas Tella, director of information security and adjunct professor in the College of Engineering & Design, explained the measures institutions and school districts must take to ensure sensitive student data is not compromised. Watch now.

In its People Watch section, University Business highlighted President Mim Runey's appointment as Chancellor. Read more.

You've never seen an ear of corn like the one Chef Frank Vollkommer, CMPC, associate instructor, College of Culinary Arts, created for a step by step tutorial in So Good…magazine, the magazine of haute patisserie.
It's not leftovers. It's lunch.
If your household is one of the millions in America getting back into the swing of school days, then you may need a refresher course on saving time, money and maximizing healthy and nutritious lunch options. Chef Jonathan Poyourow '03, RD, LD, CSCS, associate professor, Culinary Nutrition, offered some insight into how he and his wife accommodate their duo-career, two kids family. The lessons hold true today. Read "It's not leftovers. It's lunchyzzewbybuafwxwfurctwezsuatueawu," and change the way you think about the contents of your family's lunchbox.
Photo: From the October 2015 airing of "Leftovers for Lunch."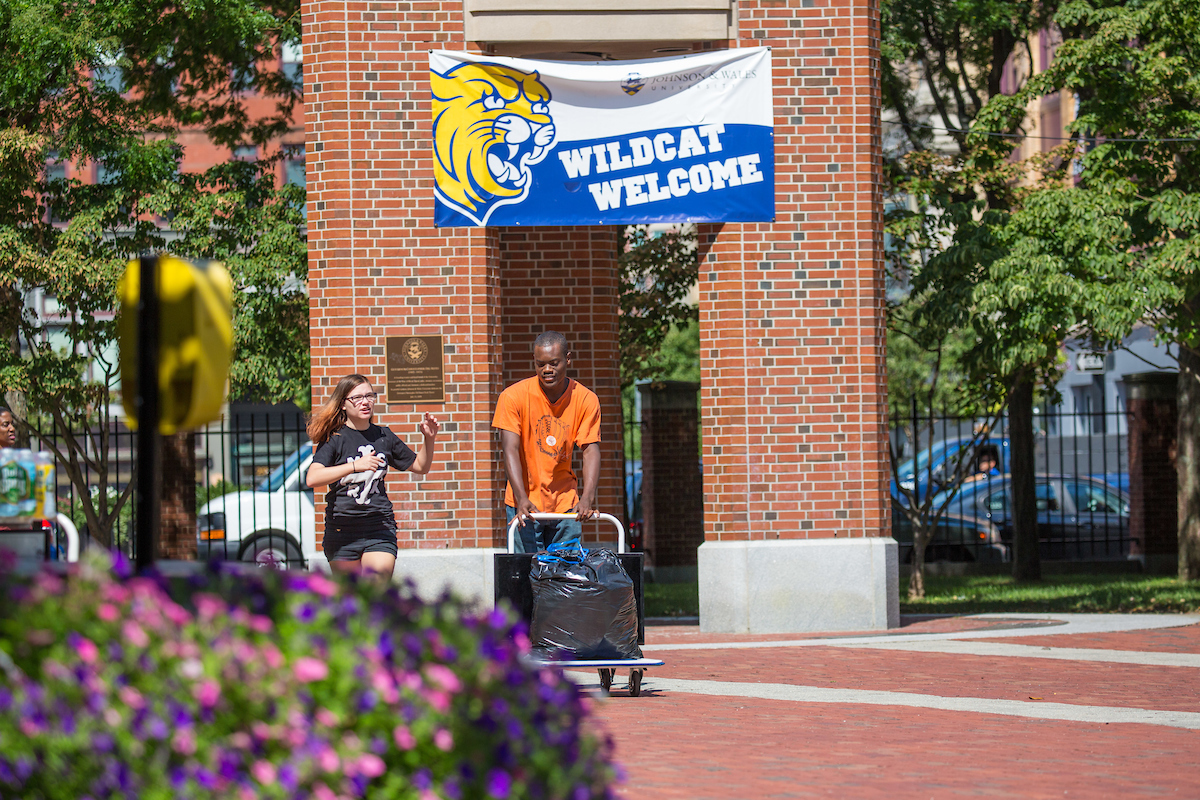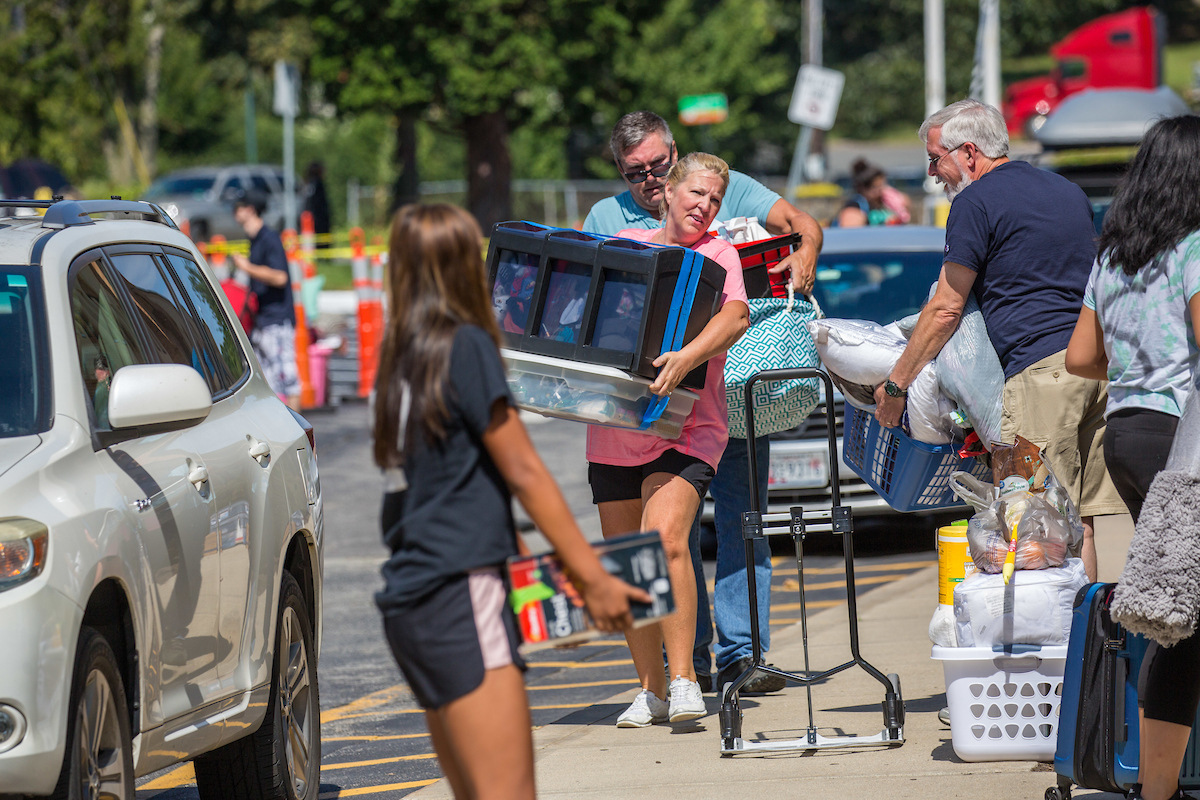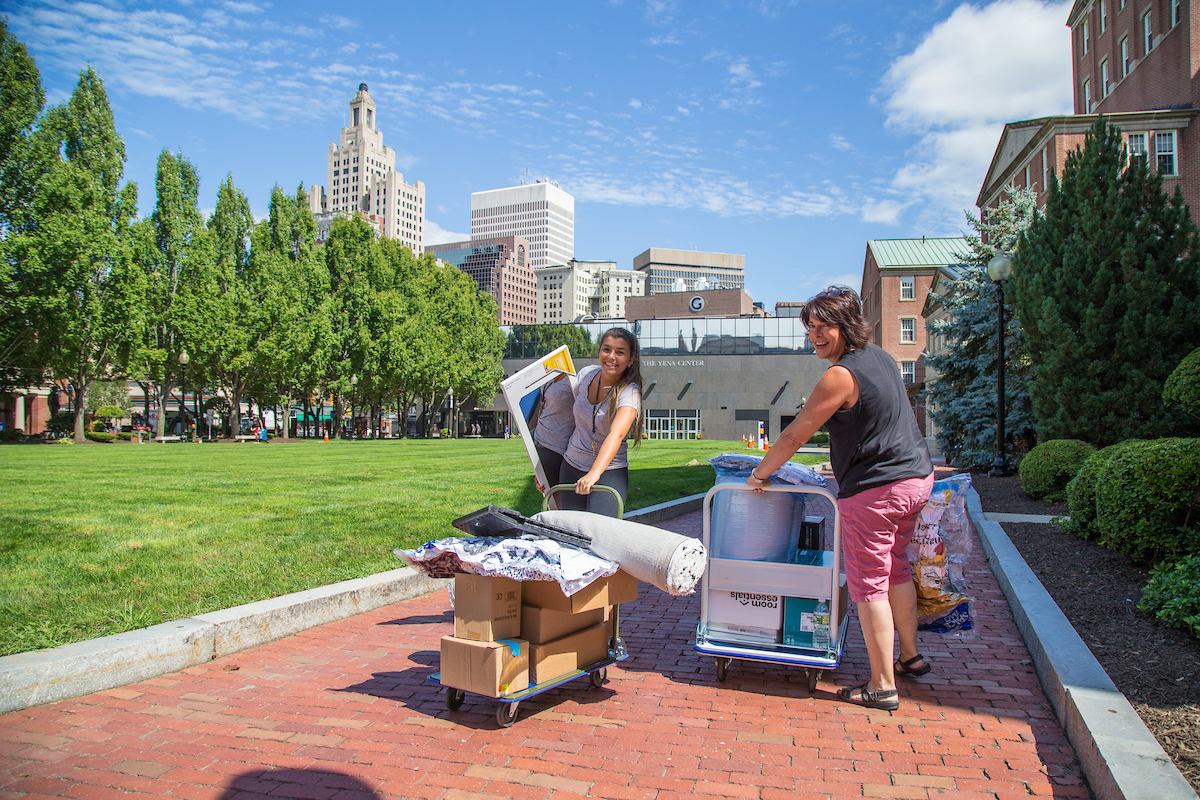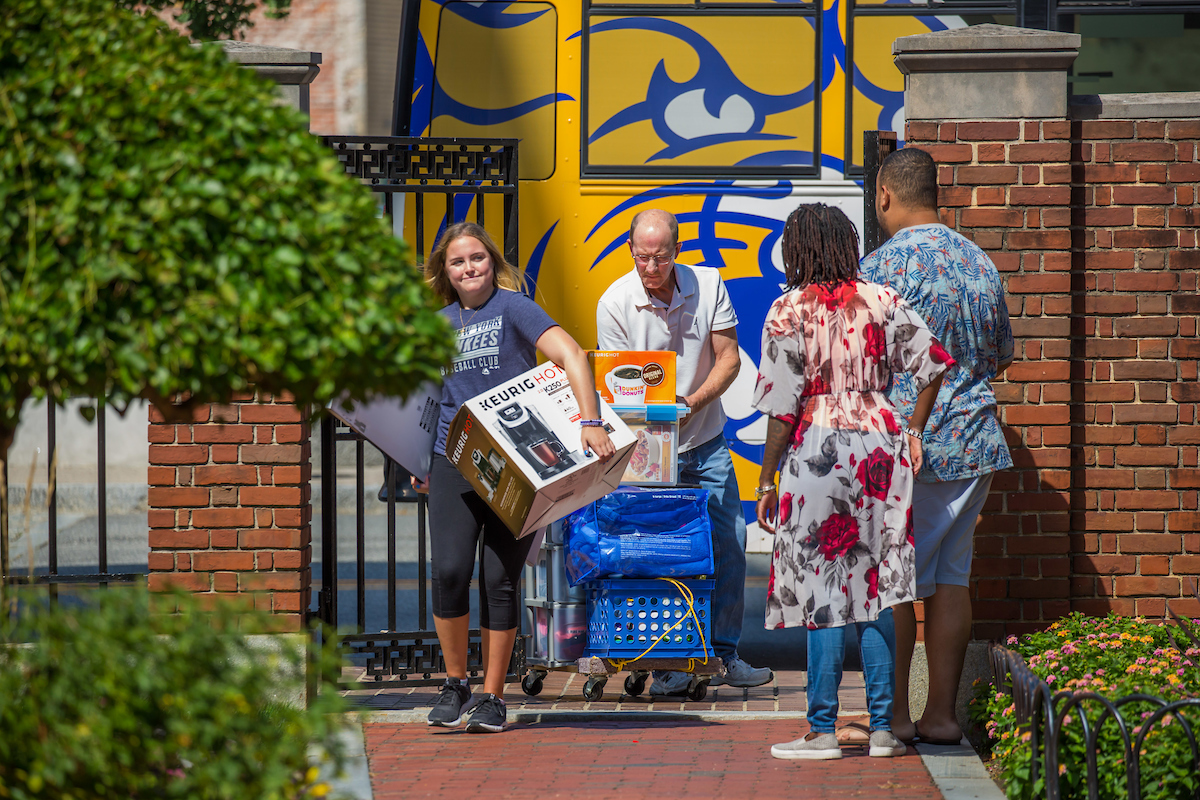 Move-in day, September 1, 2018, on the Downcity and Harborside campuses.
Campus Announcements
IT Enhancements to Protect Against Phishing Attempts
Phishing is one of the most damaging scams facing Johnson & Wales University students, faculty and staff while navigating the internet. It is important to be suspicious of unusual emails and to avoid clicking any links within such emails. Forward all suspicious emails to the IT Service Desk immediately. In addition, the university has been taking several steps to enhance our threat detection and protection. The most recent enhancement may affect your internet browsing experience in the following ways.
Read more about these enhancements in the recent memo from Akhil Gupta, chief information officer.
Redesigned JWU IDs
This summer, the Johnson & Wales University ID card was redesigned. New JWU faculty, staff and students arriving to campus after August 20 are being issued the new ID card.Returning faculty and staff do not need to replace their JWU ID card.
The new design more prominently displays the cardholder's photograph and name for easier identification; it also reflects our new brand campaign. Attached is an example of the redesigned JWU ID card. For questions, please contact JWU ID Services at 401-598-1433.