Two JWU College of Engineering & Design students have been acknowledged by their hometown newspapers for their induction into JWU's inaugural UPE class. Marquis Green '19 was included on the Morning Call Lehigh Valley People Watch list. Read more. Jessica Bourke '19 was recognized as an education achiever by the Pembroke Mariner and Express.
O Jornal published an article highlighting President Bernardo-Sousa's appointment. Read more.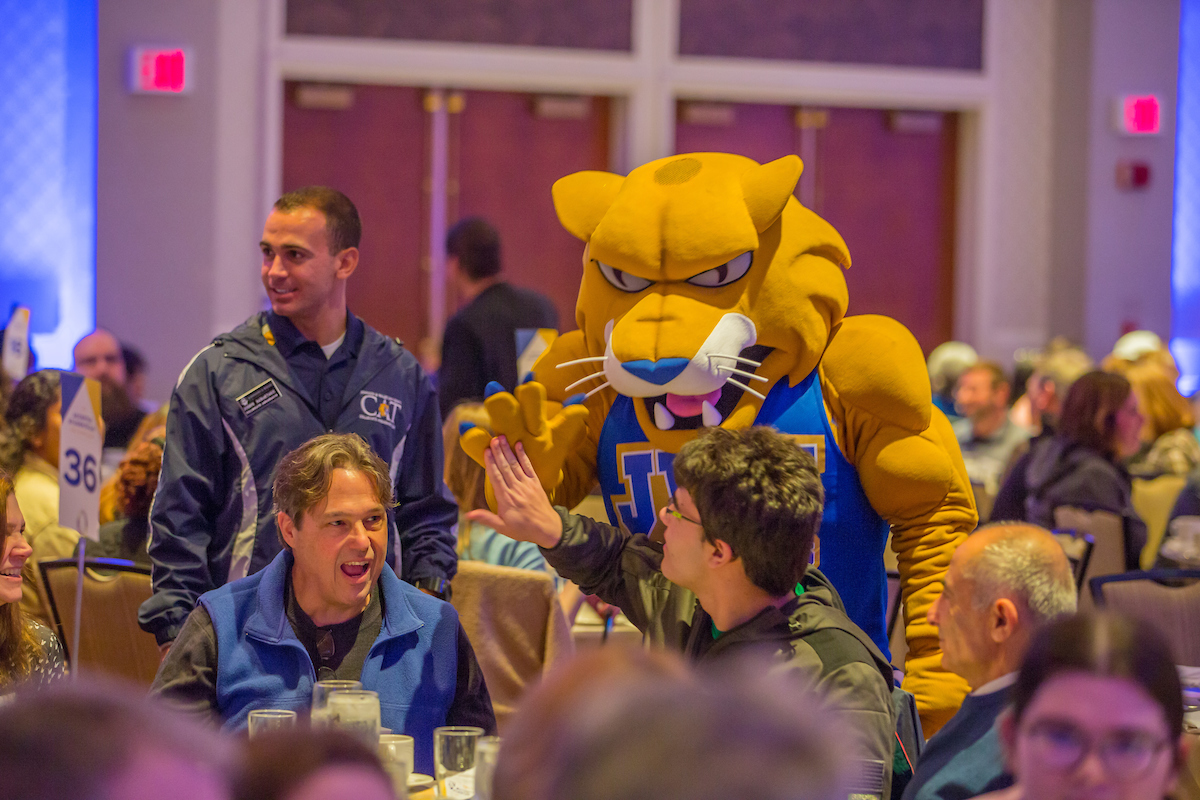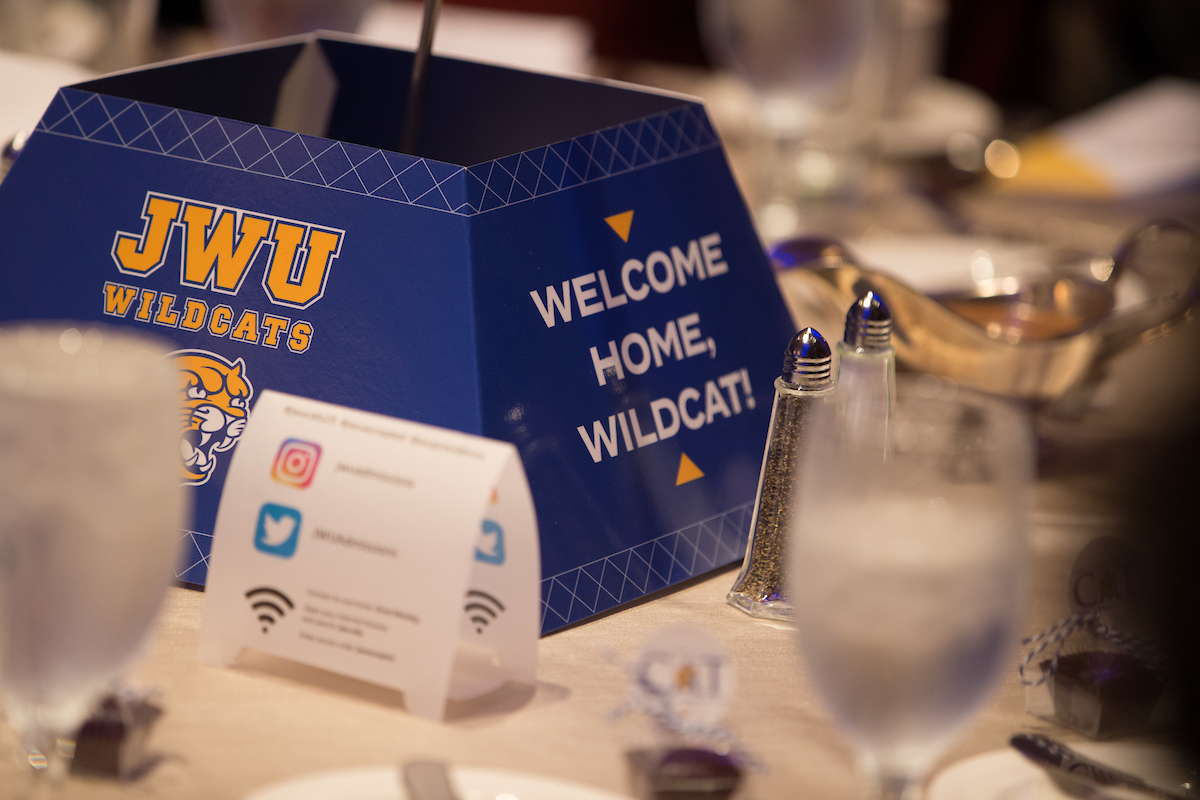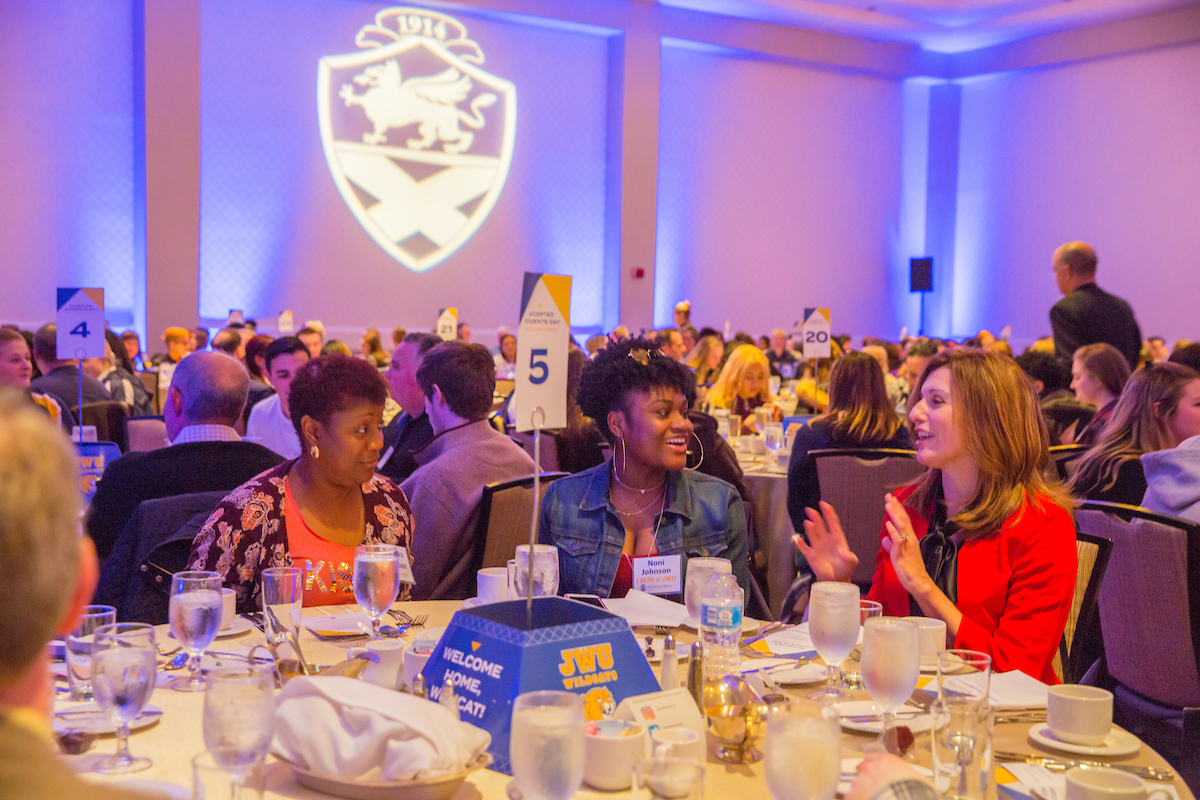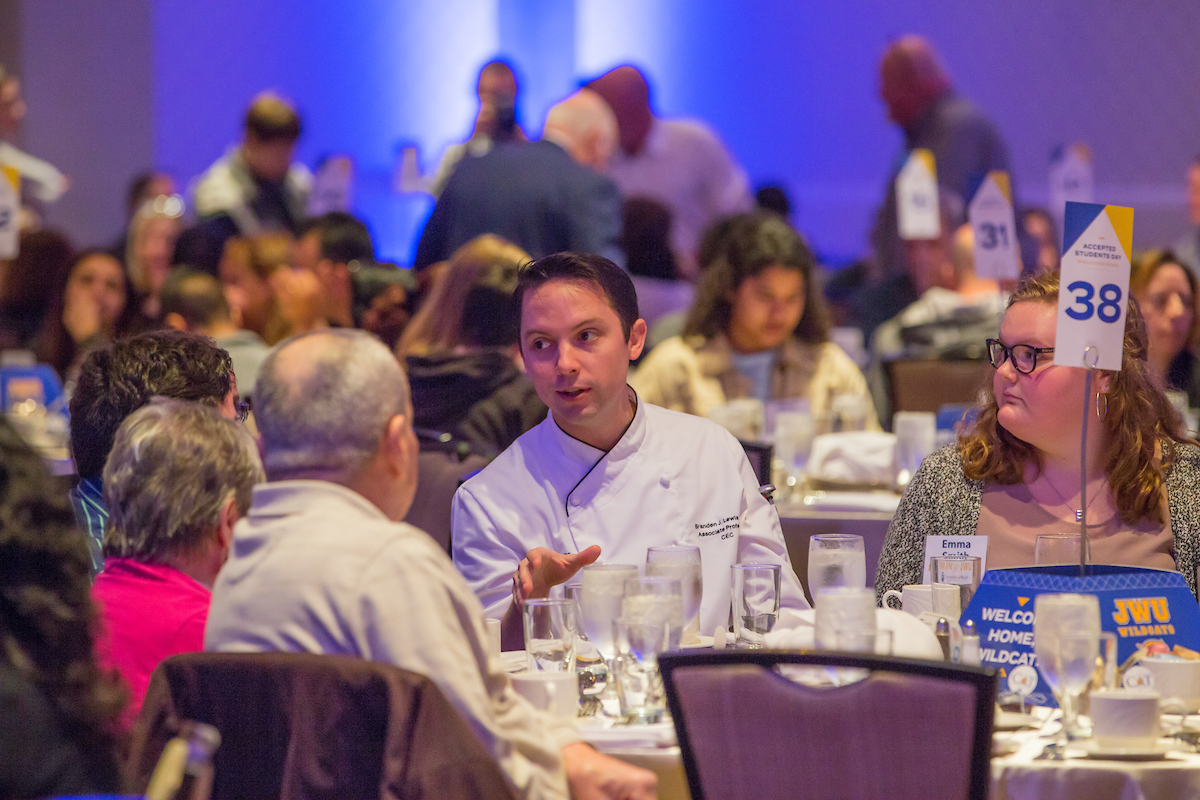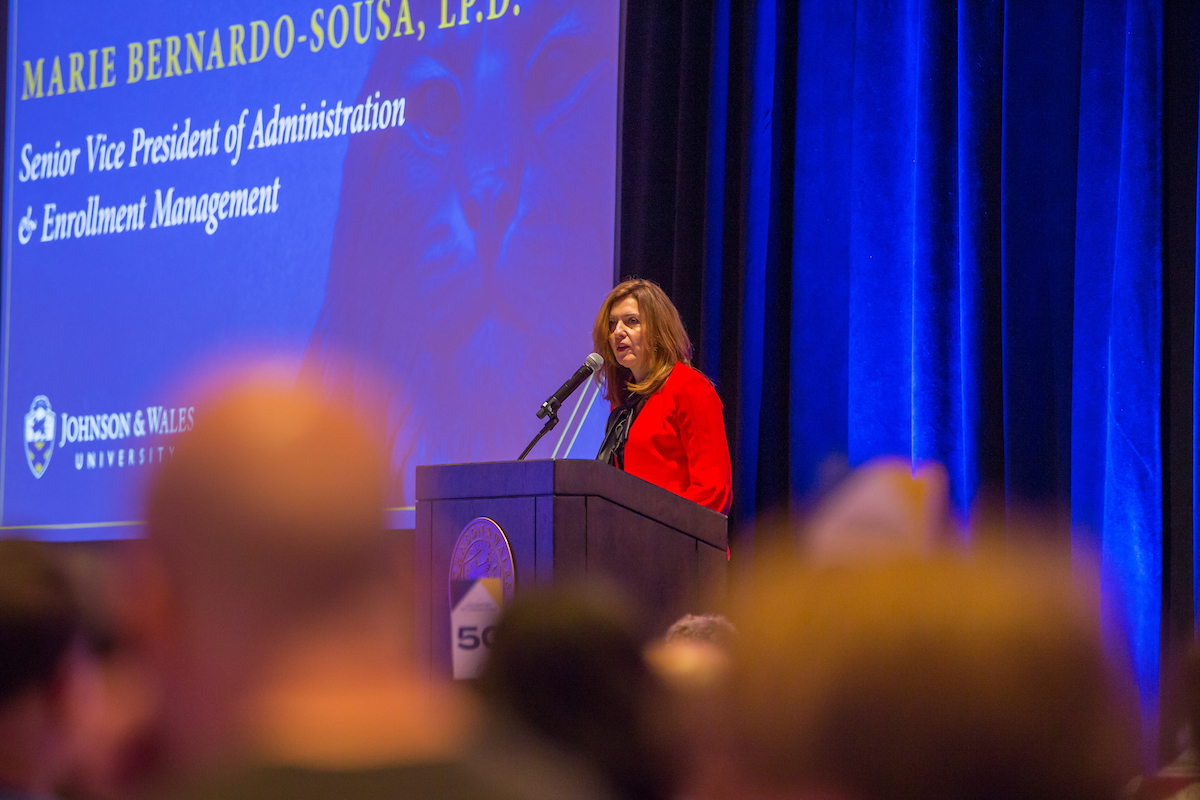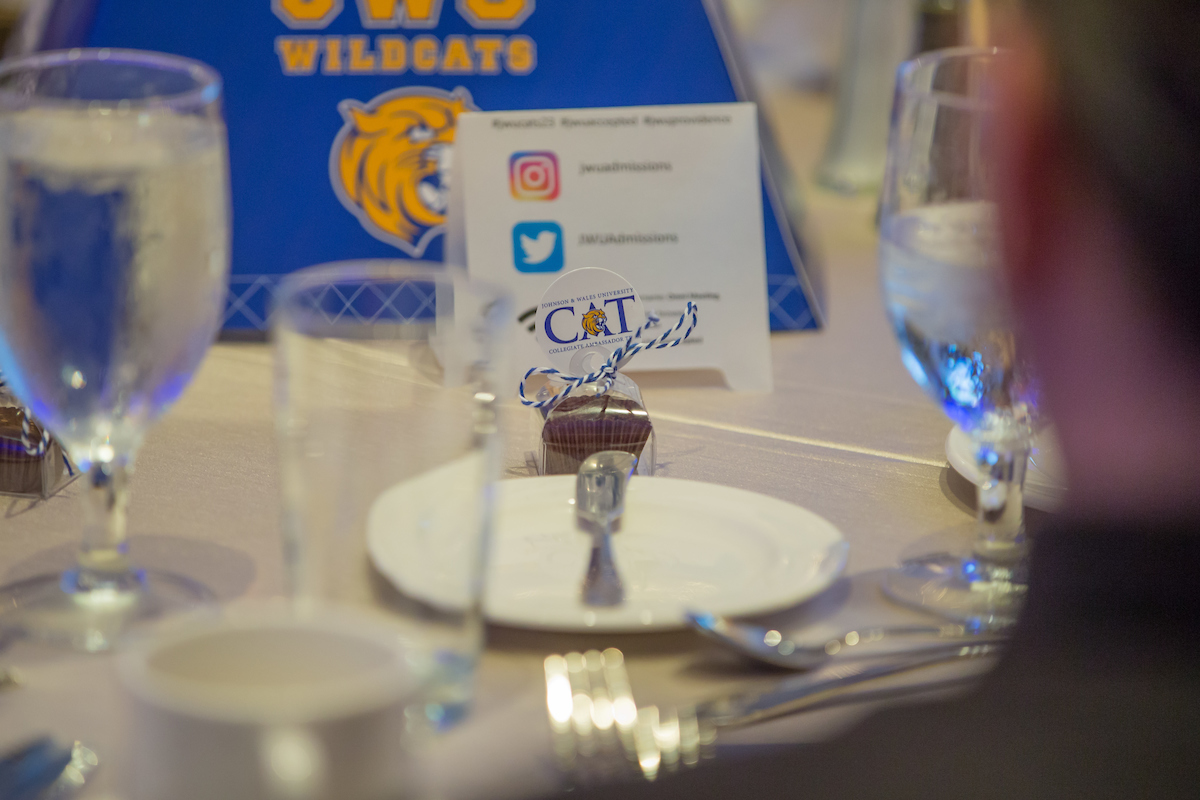 Accepted Students Day
On March 15 and March 22, JWU welcomed a combined total of more than 320 perspective students, along with their families, to the university for Accepted Students Day. The program starts at the Omni Hotel in the Narragansett Ballroom. Members of JWU's senior administration, Admissions, the JWU cheerleaders, CAT members and Wildcat Willie give the families a true Wildcat welcome. Students are able to sit with faculty in their major of choice for a three-course lunch.
Next, everyone is bused to the Downcity or Harborside campus for presentations about orientation, residential life, financial services and student life. JWU looks forward to welcoming another 200 accepted students this Friday, April 5, for another fun-filled day.
JWU Alumni Rum Tasting and Food Pairing
On March 21, JWU alumni gathered in the Rhode Island Room at Harbor View for the Rum Tasting & Food Pairing event. Parker Luthman '16 and Chef Ken Watt '88, '18 MBA, executive chef of auxiliary services, helped usher in spring with a seasonal selection of rum cocktails and a perfectly-paired food menu. Using spirits generously donated by The Real McCoy Rum, Parker's concoctions included Pea-ce of My Heart, Trouble in Paradise and Down the Rabbit Hole. Cheers to student mixology apprentices Phoenix Fu '19 and Enrique Guzman '19 for helping create a memorable evening for JWU alumni.
Looking for a healthy twist on a classic dish or something you haven't tried before?
Find what you're looking for in JWU's library of recipes.